I've never really been into the sitcom Everybody Loves Raymond.  I think I've only seen one complete episode.  I was watching it with my sister and I was quickly turned off by it.  Why?  Well, the premise of the sitcom is that Raymond is this guy that is annoyingly always in need of having everyone be happy with him, and for the most part it works out and, well… everybody loves Raymond.  What's so bad about that?  My sister told me that the character Raymond reminds her of me.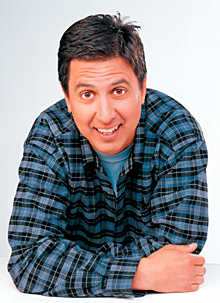 I felt so… pegged.  I hate when that happens; when someone says something about you that is so on point, it's uncomfortable and you can't deny it but you really wish you could.
So I admit:  It's true.  I like having everyone pleased with me.  And I like having everyone happy with me.  And I like when people like me.  And moreover, I like it when everybody loves Ayesha.
The worst thing is now that I'm teaching, I'm looking for fans everywhere I go.  And I get some sick validation everytime a student of mine tells me she thinks I'm cool, or fun, or goofy, or not like the other teachers.  I'm thriving off of it.
For example today, during Algebra 2 one of my students told me I should come to the next MMYC Conference.  I told her I was already planning on being a counselor.  She then asked me if I had the option of choosing which age group I watch over, because she thought it'd be so neat if I was her counselor.  I looked at her, pretended to be confused, set up the moment, and said, "But then you'd be stuck with your math teacher all weekend…"
"Yea, but sister…. you're so much fun to be around!"
Me?  Ayesha?  Yea…. I guess
Or, during some free time in my 4th grade room I was playing a board game with one of my students.  She kept going on and on and on about stories from back home in Syria, and when she finally finished she told me, "Sr. Ayesha, you know why I like you?"
I'm surprised, and anticipating it…
"Because you're so easy to talk to!  You're not like the other teachers, who act like such teachers all the time.  You're like our friend."
Awesome!!
Call it vanity if you will, or having a big ego, but everyone, even you have to love it when people admit to liking you.